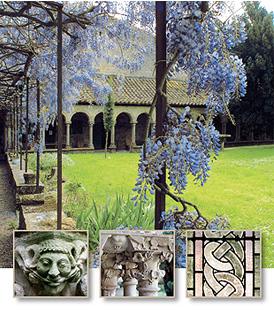 News from the Abbey
3ème Concours d'épouvantails
Sun, 21 September 2014
Plusieurs associations avec un projet culturel, humanitaire, social exposeront
leurs action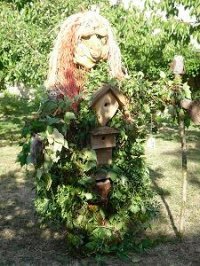 s et réaliseront un épouvantail. Le public est invité à voter pour
l'épouvantail de son choix.
La recette des entrées du jour sera remise à l'association dont l'épouvantail aura remporté le plus de votes, pour aider à la réalisation de son projet.
Petite restauration sur place assurée par l'Association "les Cruzels" de Saint Martin le Vieil.
Entrée : 2€ = un droit de vote
Renseignements :Jean Eloffe : 06.61.44.36.24
Musique sacrée arabo-andalouse : les brises de l'âme
Sun, 05 October 2014
Concert à 18 h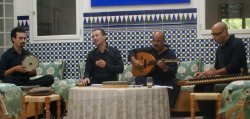 Par l'ensemble JUSSOUR
Khalid Kerdafi
Samir Hammoud
Moumin Rabahi
Hamid Sahil
Entrance : 15€, 13€ pour les membres de l'association des amis de l'abbaye de villelongue

Information and reservations : Association des Amis de l'Abbaye de Villelongue - Tel : 04 68 24 90 38
.
'The soul of Villelongue, once a place of prayers and contemplation, abandoned by man and marked by the ravages of time, has been rekindled step by step.
Isolated at the end of the 'Vallé longue, by the side of a river and hidden by ancient trees, the Cistercian Abbey of Villelongue rises. It is a collection of buildings of the 12th century of the greatest historic and architectural interest.
We hope that visitors or guests for one short night may take away with them a little of this Cistercian dream.'
The Cistercian Abbey of Villelongue is situated at 20 km from the Cité of Carcassonne and at 10 km from the Canal du Midi, both major UNESCO World Heritage Sites of the department of the Aude. The book village of Montolieu (a small version of Haye-on-Wye) lies at 6 km from the Abbey.
The Abbey of Villelongue is a member of the following: