Reasons for supporting us in our endeavour
To give your support to the Abbaye de Villelongue, either as a private individual or in a professional capacity, is not only the perfect way to make a contribution to the development of this ancient abbey. You will also have the satisfaction of seeing the project evolve and be able to benefit form a constructive network between the different partners of this project and share your values and interests with others who support us.
You will be instrumental in preserving a valuable historic heritage for future generations, thus building the link between past and future. You will help to consolidate the current monument, as well as the restoration of these important buildings, as and when future means will permit. The Abbaye de Villelongue is one of the carriers not only of the history, but also of the identity of France which is rightly proud of it in both the cultural realm, as well as in its success in tourism.
The Abbaye de Villelongue needs your support in order to meet the challenge of its vast restoration project, of the upkeep of its refectory and the cloisters, as well as the chapter house. In early 2012 an initial feasibility study by Michel Peron, heritage architect of Toulouse, will determine the priorities of future restoration work. He will calculate its cost and define the order in which work will have to be undertaken.
How can you support us
Make a donation to the Fondation des Vieilles Maisons Françaises for the restoration of the Abbaye de Villelongue (please be sure to specify this at the time of donation).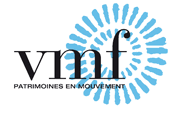 Sponsors of the Abbaye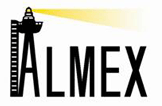 Industrial Engineering & Trading

www.almex.fr

Acte 3 Wellness

Rotary Club Carcassonne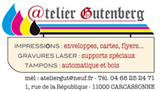 Atelier Gutenberg
Sponsorship contact
Maryannick ELOFFE
Abbaye de Villelongue
11170 Saint Martin de Vieil

Tél : 04.68.76.92.58
(evenings and weekends)
et 06.15.77.79.03
(daytime from Mon-Fri)